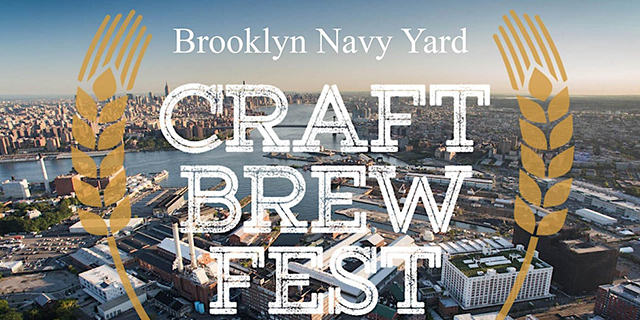 The Brooklyn Craft Brew Fest is a perfect opportunity for beer enthusiasts to meet and hang out with friends and enjoy a huge variety of local and international beers!
Beer Fest is your all access pass to new beers from around the world. Guests will enjoy beer samples for the session paired with live entertainment, food and interactive games.
Sample beer all session long. It's a great place to discover new craft brews and speak to brewers. Beer Fest will also feature amazing vendors to purchase everything from CBD to jewelry and more.
Special offer for the skint readers:
Save 40% on advance tickets with promo code THESKINT
GET TICKETS NOW!
Brooklyn Craft Brew Fest
Saturday, May 13
Session 1: 1-4:30pm
Session 2: 6-9:30pm
Brooklyn Navy Yard Building 77 Waterfront Promenade
141 Flushing Ave, Brooklyn, NY 11205
21+ Only
Beer and more:
17 West Brewery
902 Brewing
Adirondack Brewing
Al's
Anchor
Asahi
Brassuers Minded
Brown Girl Brewery
Carling Canada
Catskill Brewery
Cream LS
Destihl Brewing
Drink Sauvage
Dubliner Irish Whiskey
Ebbs Brewing
Fauxe
Ferrara Carpenter
Flyers
Four City Brewing
Four Fights Distillery
Greenall's
Hoboken Brewing
Interboro Brewing
Ironbound
Jiant Hard Kombucha
LA6
Montauk Brewing
Pale Moonlight Wines
Pumphouse Wines
Rupee Beer
Sauvage Distillery
Sierra Nevada
Sixpoint Brewery
Somerset Brewing
Torch and Crown Brewery
Tribini
Wolfsteiner
Yonkers
Yuengling
sponsored post