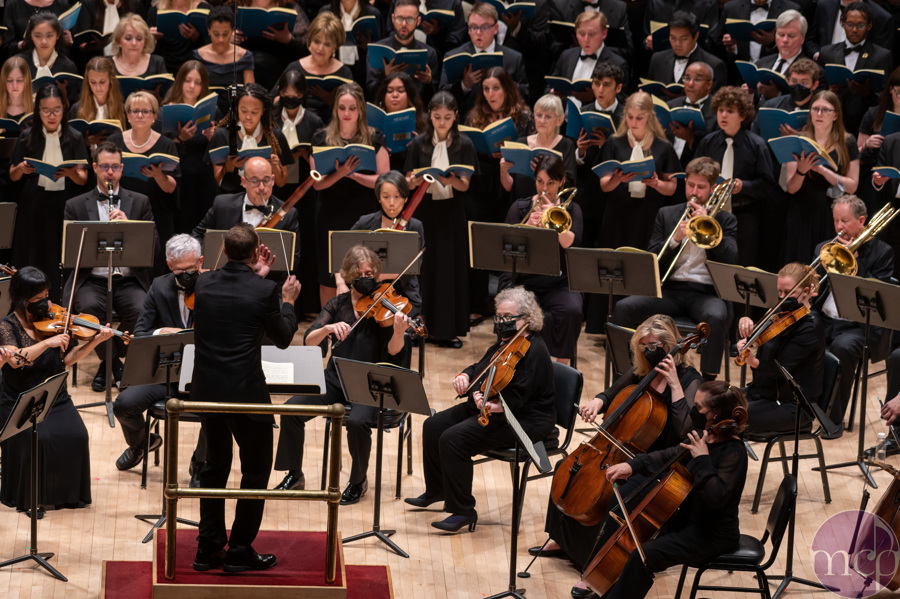 photo: Matt Madison Clark
Join Manhattan Concert Productions for an evening of invigorating and restorative music at Carnegie Hall on June 12th, 8:00 PM.
Two Masterwork Festival Choruses will take to the stage, performing Mozart's epic opus, the Requiem, and Dan Forrest's most popular work to-date, Requiem for the Living. Both choirs will be accompanied by the New York City Chamber Orchestra, and conducted respectively by Yoojin Muhn and Jennaya Robison.
Additionally, Elena Sharkova will lead the Youth Festival Chorus in a program of five shorter works for youth choirs. Audiences will be treated to varied repertoire, including stand-out selections from Gyorgy Orban's Mass No. 6.
Don't miss out on this night of exceptional music-making, offered to you for just $9!*
Manhattan Concert Productions presents:
Mozart Requiem & Dan Forrest Requiem for the Living
Monday, June 12th at 8:00 PM
Stern Auditorium / Perelman Stage at Carnegie Hall
Get tickets for any seat in the house for just $9* (up to a $110 value!)
Use promo code TSK39816 when booking on carnegiehall.org, or mention it when calling CarnegieCharge at 212-247-7800, or while visiting the Box Office at 57th Street and Seventh Avenue (M-Sat 11AM–6PM, S 12-6 PM)
*Facility or service fee may be applied to online and phone orders.
sponsored post