tuesday
thru 11/13: 'echos – a voice from unchartered waters': a 55-foot-long steel whale, created by artist, designer and researcher mathias gmachl and installed on broadway plaza between 38th + 39th streets, invites viewers to reflect on the impact of everyday activities on nature and the environment. >>
sponsored: tues 7pm: leslie jones: leslie f*cking jones with seth meyers: spend an unforgettable evening with leslie jones in conversation about her new memoir with comedian seth meyers at symphony space (uws). get to know the woman behind the laughs: tough yet full of love, uncompromising yet wise, and always completely hilarious. skint readers can get a $20 with promo code 'lj' (book is not included in this special price, but will be available for sale). >>
tues 7pm your face belongs to us: new york times journalist kashmir hill launches her new book, your face belongs to us: a secretive startup's quest to end privacy as we know it, in a conversation with justice correspondent and author elie mystal (allow me to retort: a black guy's guide to the consitution) at the rare book room at strand bookstore (union square). $10 admission, $28.99 ticket option includes a copy of the book. >>
tues 7pm (monthly): astronomy on tap: eclipses: things are looking up as astronomy enthusiasts come together for an evening of lectures and themed games at pete's candy store (williamsburg). at tonight's 'eclipses' edition, scientists and educators talk safety and prep for two upcoming solar eclipses. free admission. >>
tues 7pm: collage party: get crafty at tiny arts supply store's collage party at the windjammer (ridgewood). some materials will be available, but also bring items to use/share. $5+ suggested donation. >>
tues 7pm (monthly): brooklyn books + booze (fka rooftop readings): hear established and up-and-coming authors of different genres read from their works every third tuesday of the month at barrow's intense tasting room (industry city). hosted by randee dawn. free admission. >>
tues 7pm (monthly): the broad squad: kendra cunningham presents a retro variety show filled with comedy, characters, music, storytelling, and a tarot reader. young ethel's (park slope), free (donations welcome; private tarot readings are $15+). >>
tues 7:30pm (weekly): let's see, what else? comedy show: courtney maginnis and tom delgado host this (seven years running) weekly stand-up show in the basement of lucky jack's (les). tonight: jordan temple (atlanta), andy haynes (conan), caroline baniewicz (tiktok), and mike albanese (netflix). $10. >>
tues 8:30pm (weekly): i made you a playlist: stand-up meets afterparty at this weekly comedy show and dance party, hosted by kelly bachman, jaffer khan, and olivia amerling. tonight's show features zahnae aquino, vivek netrakanti, alex kayhart, albert kirchner, and garri madera. the three diamond door (bushwick), free admission. >>
tues 9pm (monthly): sweet comedy show: 19th anniversary: seth herzog's long-running live comedy show returns with performances from adam pally (happy endings), political comedic duo the good liars, magician josh beckerman, kyle gordon (comedy central), and more. chelsea music hall, $15 adv, $20 day-of. save $5 with promo code 'nineteen'. >>
sponsored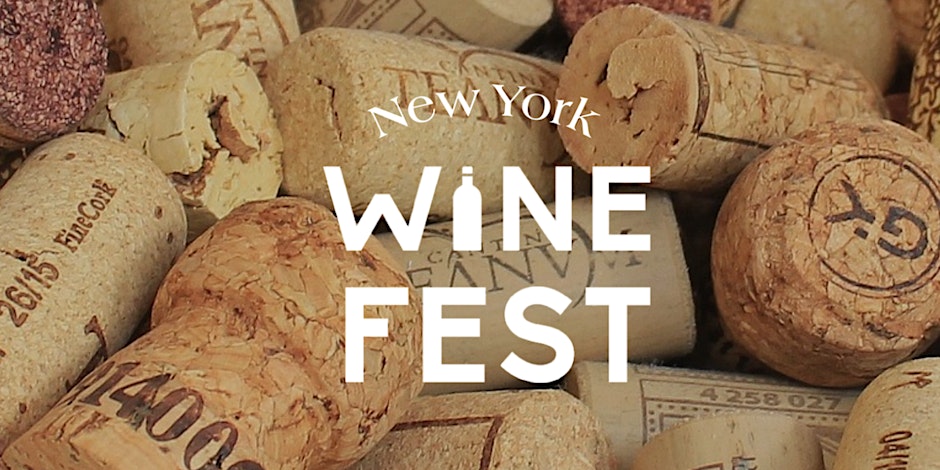 NYC Wine Fest is your all-access pass to over 100 new wines from around the world at Chelsea Industrial on Saturday, September 23!
Guests will enjoy wine samples for their entire session, paired with live entertainment, interactive games, and access to food available for purchase from Mozzarepas, Taste of Poland, and Chavas Empanadas.
NYC Wine Fest is a perfect opportunity for wine enthusiasts to meet and hang out at in the heart of Chelsea, while discovering new delicious reds and vibrant whites and speaking to sommeliers from across the country and beyond!
Special offer for the skint readers:
Save 50% on advance tickets with promo code SKINT
GET TICKETS NOW!
NYC Wine Fest
Saturday, September 23
Session Times:
Session 1: 1pm – 4:30pm
Session 2: 6pm – 9:30pm
Chelsea Industrial
535 West 28th Street New York, NY 10001
21+ Only
wednesday
weds thru 5/25/2024: juilliard's 2023-24 season: the juilliard school's 2023-24 season presents more than 700 music, dance, and drama performances by college and preparatory division students at juilliard and venues across nyc. free-$45. >>
weds thru sun: affordable art fair: fall edition: peruse original contemporary paintings, sculptures, photographs, and prints by more than 400 artists at the fall edition of the affordable art fair, where pieces start at $100. private opening wednesday, general public thursday thru sunday. metropolitan pavilion (chelsea), $30 general, $20 seniors/students, free admission with an art supply donation thursday 6-8pm. >>
weds 6pm (+ 9/26 @ rizzoli bookstore): a history of the world in ten dinners: 2,000 years, 100 recipes: edible history supper club founders victoria flexner and jay reifel present their new cookbook, inspired by seminal moments in culinary history, at archestratus books + foods (greenpoint). free admission. >>
weds 7pm: building the world we want: artificial intelligence and global governance : policy advisor, scholar and writer alondra nelson (time magazine's 100 most influential people in artificial intelligence) leads a panel discussion with experts examining what forms of global collaboration are needed in the face of artificial intelligence's proliferation. nypl's stephen a. schwarzman building (midtown), free admission. >>
weds 7:30pm: pick up smackdown: lgbtq+ flirting tournament: 12 lgbtq+ comedians compete for the best flirty talk in a pick up line tournament judged by a panel and the audience. hosted by griffin leeds. bonus: $6 happy hour. crystal lake (williamsburg), $9 adv, $12 door. >>
weds 7:30pm (weekly): ambush comedy show: josh johnson, lucas connolly, and brittany cardwell deliver slices of standup at two boots pizza (williamsburg), where they'll be joined by ashton womack (comedy central), monroe martin (comedy central), john f. o'donnell (redacted tonight), and allie mae. bonus: free beer from 7:30-8pm. free admission (rsvp to enter the pizza raffle). >>
weds 7:30pm (weekly): we have fun: a stand-up show: hosts zach sims and dan wilbur bring the fun-ny to young ethel's (park slope), with stand-up by laura merli (reductress), albert kirchner (burn your heroes), annie russell (storycorps), freddy g (tiktok), and otto fernandez (vulture). free admission. >>
weds 8pm (weekly): savage! a comedy show: lizzie martinez and melissa rocha's stand-up show comes roaring back with sets by julie mitchell (vice), tracy mcclendon (mtv), andrew schiavone (siriusxm), justy dodge (gotham comedy live), and casey mcgowan. bonus: rsvp for a chance to win free drinks. logan's run (park slope), free admission. >>
thursday
thurs thru 10/8: welcome to the continental: the hotel bar experience: enter the world of the continental: from the world of john wick at an immersive pop-up at 82 beaver street, which serves as the hotel exterior in the franchise and the prequel series. $15+ admission includes a 'gold coin' which can be used to purchase food/drink. >>
thurs thru sun: after school special: sva's alumni film and animation festival: school of visual arts's annual fest includes screenings and q+as with alumni behind a selection of feature films, documentaries, and animations, including the stroll, call jane, the super mario bros. movie, and more. sva theatre (chelsea), free admission. >>
thurs 6:30pm (monthly): the secret science club at hudson river park: ask a scientist your burning questions about our climate at a special installment of the secret science club lecture series. tonight, atmospheric scientists róisín commane and lauren smalls-mantey explore recent strange weather and climate events. the discovery tank at pier 57 (chelsea), $10. >>
sponsored: thurs 7pm: live from nypl: confronting climate grief in fiction: in recent years, the debate surrounding fiction's potential to influence contemporary issues has taken on a more urgent tone when it comes to climate change, which the novels and stories of akil kumarasamy, sam j. miller, and nathaniel rich have all contended with as the 'largest, most pervasive threat to the natural environment and societies the world has ever experienced.' tonight, they'll speak at the new york public library with journalist mary annaïse heglar about what obligations storytellers have to center our most dire global challenge, and how to responsibly create narratives around climate change alongside the individual stories of mental and physical health within them. nypl's stephen a. schwarzman building (midtown), free admission (in-person registration has sold out, but a limited number of standby tickets will be available and the event will be livestreamed). >>
thurs 7pm: wordhack: wordhack, a series of performances and talks exploring the intersection of language and technology (code poetry, digital literature, e-lit, language games, and more), returns to wonderville (bushwick). hosted by todd anderson. $15. >>
thurs 7pm: that 80s improv challenge: metal vs punk edition: three improv teams go head to head as they create scenes inspired by metal and punk music videos from the 1980s. hosted by harmon leon. young ethel's (park slope), free. >>
thurs 7:30pm (monthly): pete's reading series: hear from literary icons and newcomers alike at this long-running reading series, hosted by temim fruchter and brian gresko. tonight's readers: jenny xie, rebekah bergman, shastri akella, and pajtim statovci. books will be available for purchase through greenlight bookstore. pete's candy store (williamsburg), free admission. >>
thurs 7:30pm (+ fri): the harlem chamber players: season opening concerts: the harlem chamber players open the season with 'dreams and prayers of isaac the blind,' a program that features works by giddens, perkinson, prokofiev, and golijov at broadway presbyterian church (morningside heights). hosted by wqxr's terrance mcnight. $20 general, $15 students/seniors. >>
thurs 7:30pm: free outdoor movie: pitch perfect at the rooftop at pier 17 (seaport) >>
thurs 8pm: vintage basement: six-year anniversary show: twins max and nicky weinbach host a 'neo-retro' night of stand-up comedy and music, featuring comedians jo firestone () and eudora peterson (los espookys), magician christian cagigal, and more. under st. marks theater (east village), sliding scale admission >>
thurs 8pm: this sucks: back to school with stef dag: join stef dag and her 'gang of classmate comedians' for a night of standup, storytelling, audience games, and more at chelsea music hall. $20. >>
thurs 8pm (weekly): prance darty: erik bergstrom brings the prance darty stand-up show to knitting factory at baker falls (east village), with sets by sheng wang (hbo), louis katz (nbc), nina tarr (mtv), and doug smith (conan). $10 adv, $12 door. >>
thurs 8pm (monthly): the devil wears prada…entirely from memory: blindly-cast ten bones theatre company performers will attempt to recreate the story of the fifth element (2006) using only what they can remember from watching the film once recently. as the chaos ensues, drinks are drunk while the players are challenged to incorporate lines written by the audience and create 'deleted' scenes. littlefield (gowanus), $10. >>
thurs 10pm: dirty thursday: britney!: dance 'till the world ends at tonight's britney spears-themed edition of house of yes's dirty thursday dance party. house of yes (bushwick), free before midnight with rsvp, $10-15 otherwise. >>
ongoing
our roundup of 50+ ongoing events and attractions: night markets, art exhibitions, film screenings, and more. >>
stay safe and healthy
– the skint